Research and Reports From Open Primaries Education Fund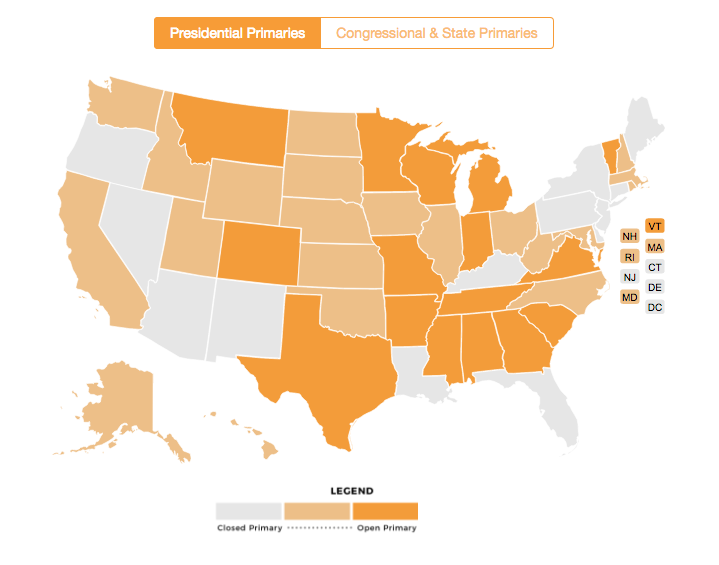 Primaries Across the Country
After being denied a vote in the 2016 presidential primary, independent activist and lawyer Mark Moody filed a lawsuit against the NY Board of Elections on the grounds that the state's closed primary system is unconstitutional. He will stand before the New York State Supreme Court on December 6th.
In 2016, the voters of Colorado passed two ballot provisions that will allow for open primaries at every level.
Virginia General Assembly Delegate Sam Rasoul introduced HJ 541, a constitutional amendment that would adopt a nonpartisan, public primary system in Virginia.
A bipartisan coalition led an effort to introduce a nonpartisan, public primary system in South Dakota in 2016. Nearly 45% of South Dakotans voted in favor of Amendment V, but ultimately, their efforts to challenge party control of elections came just short. South Dakotans for a Nonpartisan Democracy Submitted over 39,000 Signatures to the South Dakota Secretary of State to place an initiative for nonpartisan elections on the 2016 ballot.
To learn more about the status of primary elections in each state, visit Open Primaries.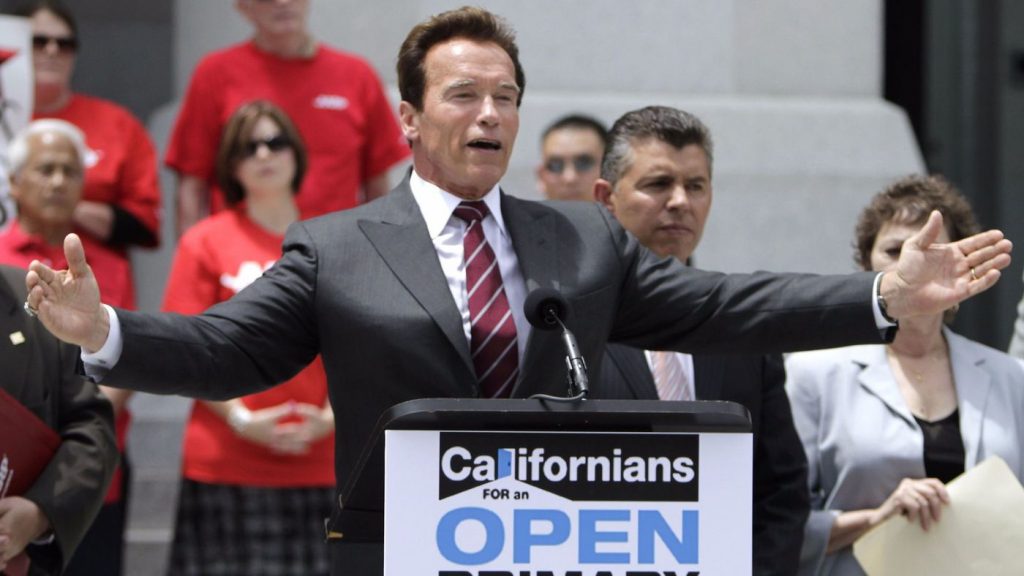 A Quiet Revolution: California Report*
The enactment of the Top Two Nonpartisan Primary in California has had three significant consequences since it went into effect in 2012:
1) More competitive elections. California elections are now the most competitive in the nation, with a record number of incumbents defeated under the new system. Additionally, the nonpartisan nature of Top Two has created competition even in districts where one major party holds a significant advantage over the other with the introduction of "same-party races".
2) All voters have the right to equal participation.Under the old partisan system, nearly 80% of California's legislative and Congressional races were decided in the primary. This discouraged participation from or outright excluded voters not associated with the majority party of their district. Under the new system, all voters now have full access to both the first and final round of the election process. This has forced candidates to appeal beyond their party's base.
3) A functional legislature. California is no longer a national symbol for legislative dysfunction. Members of the legislature, who must now be elected by building diverse coalitions of voters rather than toeing the party line, head to Sacramento incentivized to continue similar outreach while in office.
Download the full report here.
The Myth of the Red State: Nebraska Report*
The United States Congress is set up to incentivize partisanship and divisiveness. The Nebraska state legislature is set up to incentivize cooperation and inclusion.
Nebraska's state legislature is unicameral and nonpartisan. Its members are elected via a nonpartisan "top two" primary system.  The legislature is generally free of the type of strong-arm partisan politics that characterize political activity in Congress and most state legislatures. Although 71% of Nebraska representatives are registered members of the Republican Party, nonpartisan coalitions are commonplace and the Legislature has engaged a wide range of "progressive" issues, from abolishing the death penalty to immigration reform.
The Nebraskan nonpartisan system offers a model of effective and transparent government, voter inclusion, and social innovation for both issue advocates and political reformers across the country.
Download the full report here.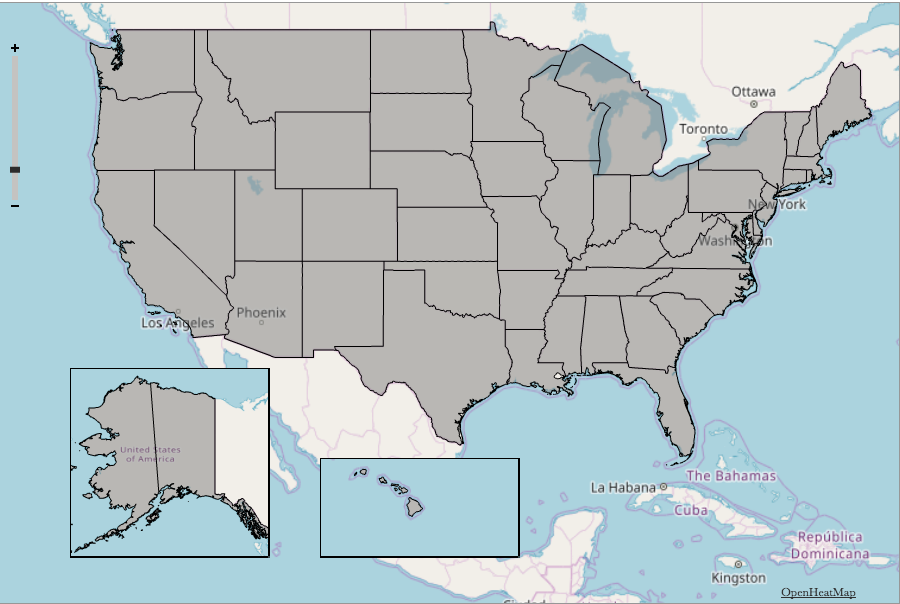 Taxpayer Funding: The Cost of Closed Primaries*
The presidential primaries cost taxpayers at least $287,806,312.9 in closed primary states and at least $427,300,168.79 for all states according to an analysis by election reform group Open Primaries, Inc. Indeed the gross lack of transparency by states on the costs of American elections likely makes the true costs of our primaries much higher. While 26.3 million voters in closed primary states were blocked from casting a single vote, their tax dollars still funded the party primaries.
Read the full report on Open Primaries' website to learn more.
*This report was originally written by Open Primaries, Inc. and is included here under license from Open Primaries, Inc.